The Care Mission: Walker County, GA Food Pantry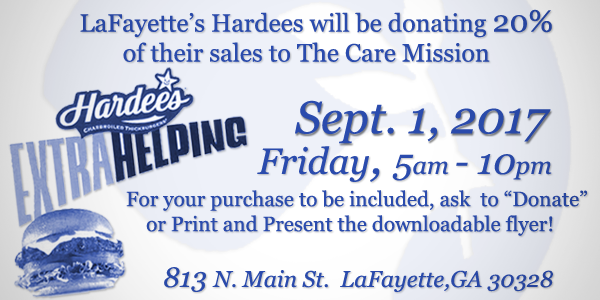 Click here to print the downloadable flyer to take in to the LaFayette Hardees.
Upcoming Events
Every Monday, 6:00pm*
All are welcome to join us for a biblical look at the life and teachings of Jesus Christ each Monday at the Care Mission. No meeting on the 5th Monday of the month.
Our Board of Directors meets each quarter to discuss the continuing operation of The Care Mission.  Every Board Meeting is open to the public.