Board of Directors
Introducing Our 2017 Here I Am, Inc. Board Members
Theresa Dorsey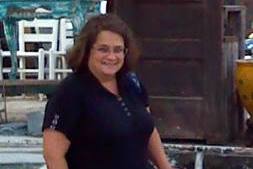 Our Board Secretary is Theresa Dorsey. Theresa (52) and husband Ron (54) moved to Lafayette from Cincinnati, Ohio in 2015. They've been married 33 yrs. and have two children, Ryan (30) and Natalie (25), both live in Cincinnati. Theresa works at the Lafayette-Walker County Library and is a member of the GFWC-Lafayette Woman's Club. Theresa's mother helped form the Cincinnati Chapter of the Ladies of Charity which no doubt aided to develop Theresa's servant's heart as she volunteered there for more than 30 years. Theresa says she felt lead to join the team at the Care Mission since it seemed similar to work she had done with the Ladies of Charity. God's timing is perfect. We feel Theresa has come along at just the right time to assist us in moving this ministry forward. She has a wonderful spirit of servant-hood and fresh eyes to help us navigate our time of transition. We are blessed to have her.
Denny Cook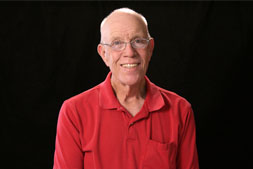 Denny (66) is a life long resident of Walker County. He and his late wife, Vickie, joined the Care Mission Board in 2008. Denny retired from Republic Services of Chattanooga. He has two daughters and five grandchildren. Denny, Vickie and Kendra sang together for a number of years, until Vickie passed in February 2013.  Denny serves on the Praise Team at Catlett Community Church in addition to his work with the Care Mission. Denny is our primary truck driver and volunteers in our food pantry.
Thomas Milligan
Thomas Milligan (49) and wife Melissa (47) relocated to Walker County from Chattanooga, TN in 2007. They were married in 1988 and have two children. Thomas served 8 years in the U.S. Army before being injured in the line of duty. As a result of his injuries Thomas was discharged and is one of the many men and women who have served our country and have the scares to prove it. As a Disabled Vet Thomas says he felt useless and began to suffer from depression. In 2013 Thomas began volunteering at the Care Mission. Even though Thomas has limits to what he can do he says he has found joy in knowing God is using him to serve others through the Care Mission. And we are honored that God is using the Care Mission to heal Thomas from his depression. He is a blessing to us.
Ken Hooper
Ken (76) was born and raised in the Catoosa/Walker County area, only leaving to pursue work opportunities. Ken was a founding member and remains on the Board of Here I Am, Inc. He has served the Care Mission since it began in June 2005. A wise and Godly man, Ken has been invaluable to Deon and Kendra as friend and mentor.
Pastor Chris Spears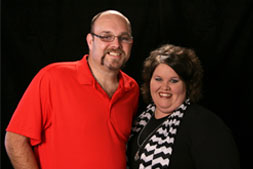 Pastor Chris Spears (44) has served the Care Mission in various roles since 2007 including serving as Board Chairman in 2008/'09.  He currently serves in our food pantry and as a truck driver.  Chris and his wife, Hope, serve as the senior pastors at Gospel Light Christian Fellowship located in Lafayette.  They have been married 21 years and have one daughter and two boys.  The entire family volunteers at the Care Mission.  In fact Hope served as the Board Chairman in 2014, '15, '16.  Hope recently stepped off our board to better focus on her work as CEO of Kids 4 Christ Ministries also located in Lafayette.